Over 40 Varieties of Cactus Seeds - 2500 Seeds - Free Shipping

FREE SHIPPING FOR ORDERS OVER 50 $ !!
Premium

Quality Seeds!

100% Satisfaction Guaranteed
Customers Usually buy 2-5!
 BE SURE YOU GET A LARGE CROP OF CACTUS WITH THESE SEEDS!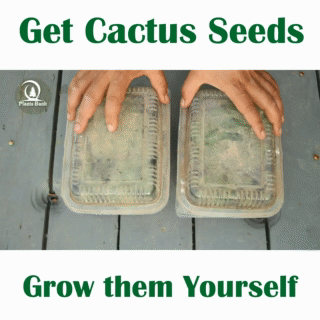 It's Time to Create your Own Cactus, We are here to Help You Get The Cactus Seeds With The Best Offer Ever. 
Over 40 Varieties of Cactus Seeds 
40 Cactus Seeds Varieties

9 Varieties of Mammilaria

Mammillaria bocasana v. roseiflora

200 Seeds

Mammillaria solisioides
Mammillaria compressa
Mammillaria rekoi
Mammillaria spinosissima
Mammillaria matudae
Mammillaria bombycina
Mammillaria backebergiana
Mammillaria hahniana

6 Varieties of Ferocactus

Ferocactus horridus

Ferocactus wislizeni

Ferocactus herrerae

Ferocactus latispinus

Ferocactus glaucescens

Ferocactus hamatacanthus

2 Varieties of Echinocactus

Echinocactus grusonii

500 Seeds

Echinocactus platyacanthus

Parodia buiningii

Parodia chrysacanthion

Parodia rudibuenekeri

Parodia schlosseri

Parodia subtilihamata

1 Varietie of Melocactus
Melocactus matanzanus
20 Seeds

1 Varietie of Stetsonia

Stetsonia coryne

100 Seeds

1 Varietie of Cleistocactus
Cleistocactus strausii
200 Seeds
Aloe thraskii

200 Seeds

Aloe striata

3 Varieties of Astrophytum

Astrophytum myriostigma

60 Seeds

Astrophytum ornatum
Astrophytum ornatum var. mirbelii
1 Varietie of Haageocereus
Haageocereus versicolor
20 Seeds
1 Varietie of Pilosocereus
Pilosocereus chrysacanthus
20 Seeds
1 Varietie of Oreocereus
Oreocereus fossulatus
20 Seeds
1 Varietie of Echinopsis
Echinopsis oxygona
100 Seeds
1 Varietie of Neobuxbaumia
Neobuxbaumia polylopha
20 Seeds

3 Varieties of Kalanchoe

Kalanchoe tomentosa

200 Seeds

Kalanchoe beharensis
Kalanchoe beharensis var nuda

2 Varieties of Haworthia

Haworthia fasciata

40 Seeds

Haworthia fasciata var. concolor

2500 Seeds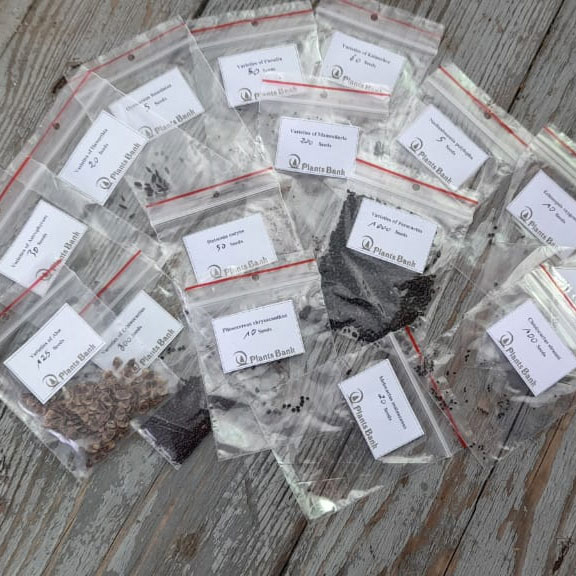 Heirloom Non-GMO Strains with Guaranteed High Germination Rate is about 85%.

Very Easy to Grow, It can be Planted in a Plastic Box intdoors or Outdoors.
These cactus plants absorb radiation, make it a great choice for the House or the office.
You will also get a free E-Book Including Instructions explaining How to grow cactus seeds and start your succulent business.
You'll be your own Cactus Seeds producer And You'll Have Plenty To Share!
All Hand Packaged, Environmental Business.
We want to share the fun of planting with you, and most importantly, we will not buy or sell seeds that have been genetically modified.
MADE IN MOROCCO * 2020 Open Pollinated Seeds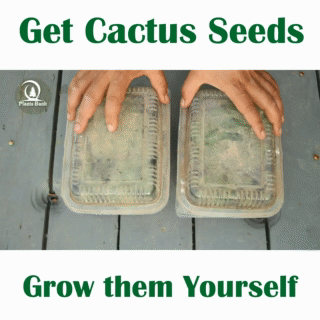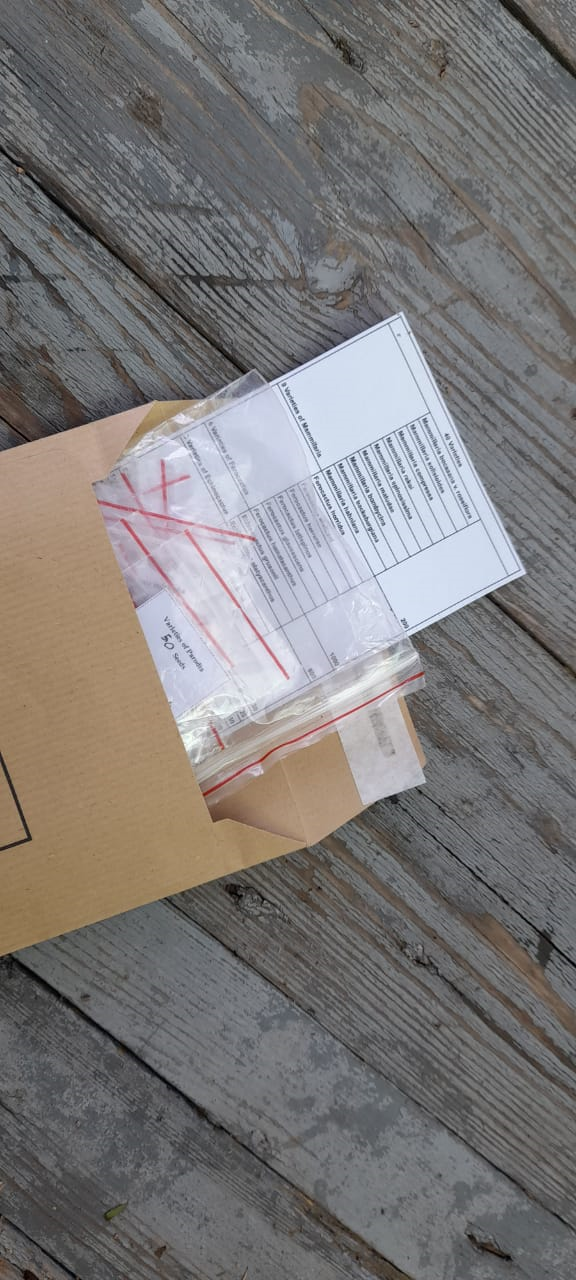 Alexandra
Very satisfied with the product!
The seeds arrived in 25 days and looked good. There are quite a few varieties as the seeds do look different, however the differences will most likely be visible when they mature. I am quite new to both cacti and growing plants from seed, but from the reaserch I've done it's easy to get them to germinate. What I have done is I took a food containers that has a transparent lid. Then I microwaved a very light soil mix to make sure all the pathogens were gone. You don't need a lot of soil for your container, I put about .5 of an inch. I sprayed it ,with a spray bottle that had filtered water in it, just enough for the top of the soil to be moist. Then I sprinkled a few seeds on top of the soil and put the lid on. I have artificial lights and those may or may not have had an impact on the germination rate. I would say most if not all the seeds germinated maybe about 90%. Most germinated in the first week. After about two weeks I sprayed a little more water on top of the soil, but not on the cacti themselves.