Cleistocactus strausii Cactus Seeds- silver torch - wooly torch

FREE SHIPPING FOR ORDERS OVER 50 $ !!
Premium

Quality Seeds!

100% Satisfaction Guaranteed
Customers Usually buy 2-5!
 BE SURE YOU GET A LARGE CROP OF CACTUS WITH THESE SEEDS!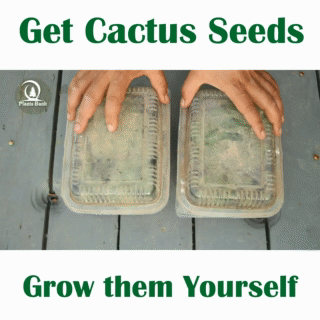 It's Time to Create your Own Cactus, We are here to Help You Get The Cactus Seeds With The Best Offer Ever. 
Cleistocactus strausii, commonly known as silver torch, wooly torch or snow pole, is a perennial cactus. It has grey-green, branched and cylindrical columns covered with fine whitish spines and can reach a height of 3 m. Cylindrical narrow flowers are produced scattered along the stems in late summer. The fruit is red and globose with brown seeds.
Heirloom Non-GMO Strains with Guaranteed High Germination Rate is about 85%.

Very Easy to Grow, It can be Planted in a Plastic Box intdoors or Outdoors.
These cactus plants absorb radiation, make it a great choice for the House or the office.
You will also get a free E-Book Including Instructions explaining How to grow cactus seeds and start your succulent business.
You'll be your own Cactus Seeds producer And You'll Have Plenty To Share!
All Hand Packaged, Environmental Business.
We want to share the fun of planting with you, and most importantly, we will not buy or sell seeds that have been genetically modified.
MADE IN MOROCCO * 2020 Open Pollinated Seeds